Community
Earn Wynn Rewards With Your Sports Bets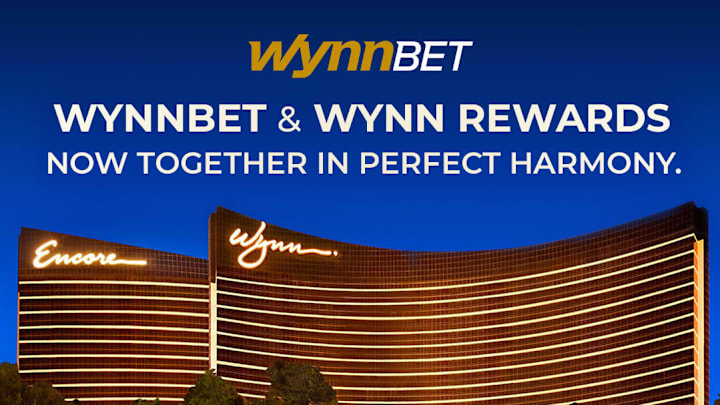 You can now accrue Wynn Rewards COMPDOLLARS and FREECREDIT within WynnBET!
A Comprehensive Program
The integration of Wynn Rewards into WynnBET will allow players to win even when they lose, and serve as a program that will change the way sports bettors experience the online betting space. Players have the opportunity to earn free sports bets on WynnBET, in-person experiences at the five-star Wynn & Encore Las Vegas or Encore Boston Harbor properties and more.
Whether you're just signing up or are a seasoned WynnBET veteran, each player on WynnBET has an account attached to Wynn Rewards. WynnBET players in Ariz., Colo., Ind., N.J., Tenn., and Va. can link their accounts to Wynn Rewards.
"Our WynnBET Wynn Rewards program will allow our players the opportunity to redeem offers through their WynnBET app or on property at Wynn & Encore Las Vegas and Encore Boston Harbor."

- Craig Billings, Wynn Interactive CEO
For each bet you place, you'll receive various benefits as part of your assigned tier. Wynn Rewards is divided into three tiers: Red, Platinum, Black. Your tier is determined based on your playing history. Regardless of your tier, you'll have access to a variety of five-star benefits that reflect the experience you've come to expect from Wynn Resorts.
If you are a new Wynn Rewards member, you'll start with Red Tier. You can earn tier credits each time you make a bet, which puts you on track toward upgrading your tier status. The higher status you have, the better benefits you'll receive!
Already a member of Wynn Rewards? WynnBET has you covered! Just upload your necessary account information on WynnBET, and you're ready to start earning. If you are already a WynnBET player, you could also be eligible for a Wynn Rewards tier upgrade as well (the WynnBET team will let you know if you've qualified).
Earn More With FREECREDIT & COMPDOLLARS
In addition, you'll be able to earn FREECREDIT and COMPDOLLARS in addition to your tier credits when you place a sports bet.
When you reach a sufficient amount of FREECREDIT, you'll be able to redeem it on free sports bets on WynnBET. The more wagers you place, the greater opportunities you'll receive to place free bets!
Above is a breakdown of what benefits each tier provides for Wynn Rewards members.
Planning a trip to Wynn & Encore Las Vegas or Encore Boston Harbor? If you are, you'll be able to use the COMPDOLLARS that you compiled on WynnBET toward various Wynn property experiences such as food and beverage, retail and spa treatments. You can also redeem your FREECREDIT at those properties on various casino games.
You can keep track of your FREECREDIT and COMPDOLLARS on your WynnBET profile as well as the Wynn Rewards website and at Wynn properties.
Whether you hit on a three-leg parlay or fell short on the over by a point, Wynn Rewards is going to provide you an additional benefit for playing on WynnBET. 
Stay Updated!
To learn more about Wynn Rewards' integration into WynnBET and what it means for your experience as a player, head on over to this page. You can also always chat with a WynnBET customer service agent if you have any questions about the program.